The Knowlton Township Historic Commission
Mission
The Knowlton Township Historic Commission (KTHC) was officially established in October 1997. It is our goal to preserve the rural landscape, agricultural architecture, and historic character of Knowlton Township by serving as an educational resource to the community and encouraging a commitment to retain the unique sense of place that is Knowlton Township. Through the efforts of the KTHC, the village of Delaware is listed on both the National and State Registers of Historic Places.
Current Projects
The Historic Commission currently has two active projects; the first is the Ramsaysburg Tavern and Homestead on Route 46. The KTHC has applied for and received four county and state grants to date for the stabilization planned restoration of this historic property, seen in the photo below.
Our second project is Belles Barn on Walnut Road: KTHC is exploring possibilities for the adaptive reuse of this historic barn that include discussions with experts on raising Heirloom Breed livestock in conjunction with Genesis Farm.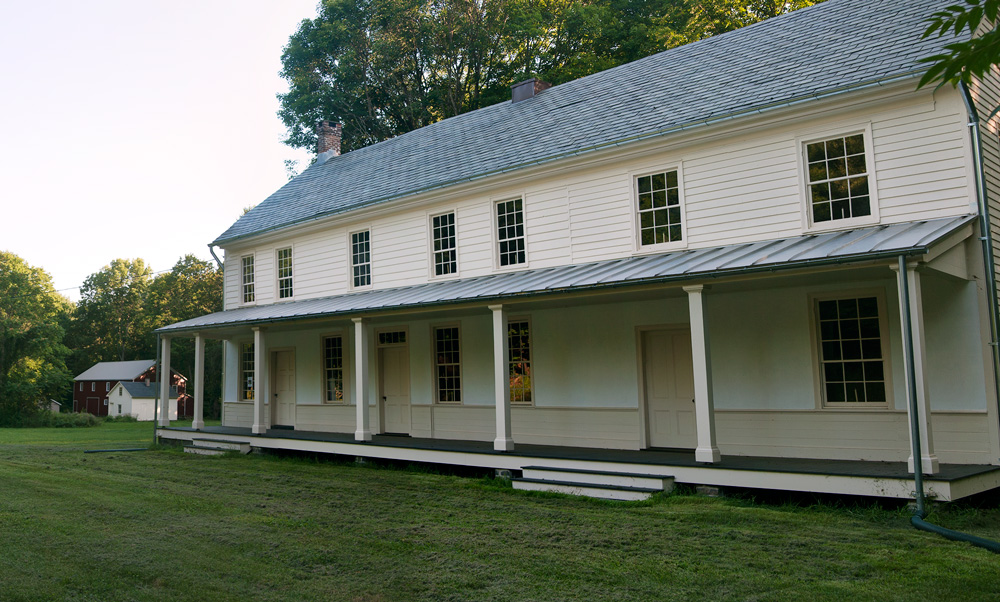 Get Involved
If history and historic preservation interest you as important components in Knowlton's future, the Knowlton Township Historic Commission welcomes your involvement. Join as a member or, if your time is limited, volunteer to help with special events and tours. Your friends and neighbors will appreciate your involvement in helping to preserve the character and beauty of Knowlton's villages, hamlets, farms, and scenic landscapes.
Knowlton Township Historic Commission meetings are held on the first Saturday of the month unless otherwise advised. Meetings are held at 9:00 A.M. at the Knowlton Township Municipal Building. Meeting dates for 2019 are as follows: February & March meeting will be on March 2, April 6, May 4, June 1, July 6, August 3, Sept 7,Oct 5,Nov 2,Dec 7. The meetings are open to the public and all are welcomed to attend.
For information and photos regarding the history of Knowlton: http://www.historicknowlton.org/
For information on Ramsaysburg Historic Homestead http://www.ramsaysburg.org/
Like us on Facebook Facebook – Ramsaysburg Historic Homestead
Current Members
Hal Bromm
Chair
Dennis Bertland
Professional Advisor
Bob McNinch
Committee Liaison
Carl Shuster
Historian
Christine Beegle
Secretary
Members
Patrick Clayton
Rita Baragona
Tom Drake
Rick Clarkson
Gloria Hardiman
Dennis Melillo
Ken Metcalf
Bill Suggs
Candice Nattland
Karin Strom
For more information contact Christine Beegle at 973 997 0920 or email [email protected]